Why Hire a Professional Flooring Contractor?
Interior
February 17th, 2023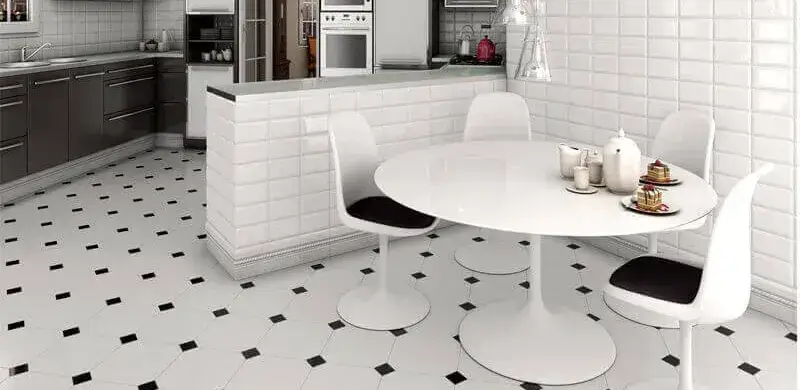 Flooring is an essential component of any home or building. It not only serves a practical purpose by providing a stable and durable surface to walk on, but it also contributes to the overall aesthetics and atmosphere of the space. The right flooring can make a room feel warm, inviting, and comfortable, while the wrong flooring can have the opposite effect. Additionally, flooring can have an impact on the value of a property, as high-quality and well-maintained flooring can increase the overall value of a home or building.
Benefits of hiring a professional flooring contractor
Flooring material installation involves knowledge, specific tools, equipment, skills, and time. It takes a lot of effort to install flooring well, especially if you lack experience. The appearance and value of your property will increase when the flooring is installed properly. Avoid doing it yourself because working in law enforcement will present many difficulties.
The following are the main advantages of working with a professional flooring contractor.
Knowledge and expertise:
Professional flooring contractors have in-depth knowledge about different types of flooring materials and their specific installation requirements. They understand the properties of different materials such as hardwood, vinyl, tile, and carpet and can provide recommendations based on the homeowner's needs and preferences. Professional flooring contractors are knowledgeable about different installation techniques and can choose the best approach for the specific type of flooring material and the room's layout.
Time and cost efficiency:
Hiring a professional flooring contractor can bring both time and cost efficiency to the flooring installation. They can estimate the time required for the installation and work within a specific timeline so that the homeowner can return to their routine as soon as possible. Professional flooring contractors have the necessary experience and skills to prevent common mistakes and rectify any issues that arise during the installation process. This can save homeowners both time and money in the long run.
Ensure quality and safety:
Professional flooring contractors understand the nuances of each type of flooring material and have experience working with different types of subfloors, ensuring that the installation is done correctly. They can also help the homeowner choose the best flooring material for their needs and preferences. They ensure that the installation meets all relevant codes and regulations, preventing any legal issues arising from non-compliance. They also perform quality checks throughout the installation process to ensure that the flooring is installed correctly and to the homeowner's satisfaction.
Project management:
The planning phase of flooring is occasionally half the battle. To ensure a flawless job, you need to be aware of the best flooring type for the space/occupants, how to tear down, repair, or prepare a space for new floors, how to stay within a budget and schedule, and what to expect during the flooring installation. A professional flooring contractor knows these things, so hiring them is the best option for doing your work perfectly.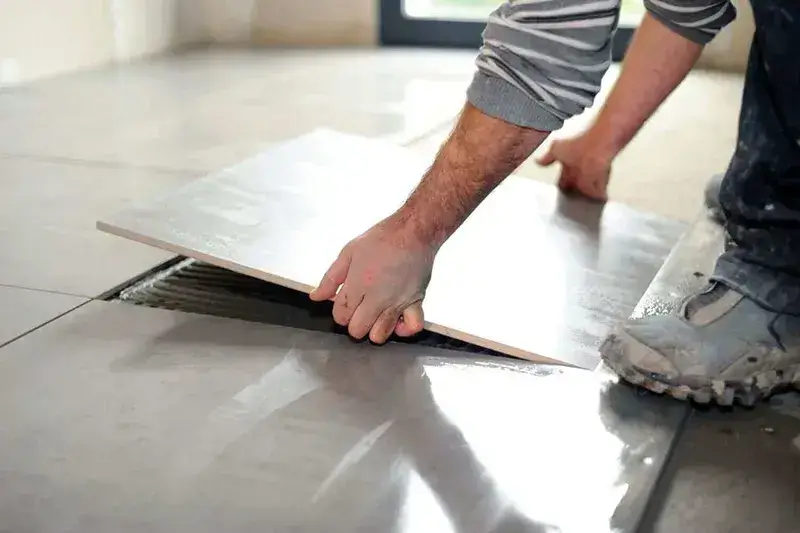 Trustworthy:
You may have peace of mind knowing that you're getting only the best services by hiring a professional flooring contractor. A professional flooring installer will employ the most effective strategy to meet your needs. You can trust them as they can work with expertise and can perform the better task than an inexperienced person.
New trends:
Everyone wants their flooring projects to turn out perfectly. Engage the services of professional contractors to accomplish it. They not only possess the abilities required to complete the work, but they are also up to date on the most recent developments in the flooring sector. With this information, they can deliver superior services and satisfy your needs because they know what to consider and what not to do when working on a flooring project.
Installation warranty:
Most professional flooring contractors provide an installation warranty that guarantees their work for a certain period after the installation. This warranty typically covers any defects or issues that arise due to improper installation. Many flooring materials come with a manufacturer's warranty that covers defects and problems with the materials themselves. Professional flooring contractors typically carry liability insurance that provides coverage in case of damage or injury that occurs during the installation process.
Final thoughts and recommendations
Hiring a professional flooring contractor can provide numerous benefits to homeowners looking to install new flooring in their homes or buildings. A professional flooring contractor can ensure that the installation is done correctly, using proper techniques and high-quality materials. This can prevent issues down the line and save the homeowner money in the long run.
Don't leave your flooring installation to chance. Contact Expert team of Stenco Constructions NY today to schedule a consultation and learn more about how we can help you achieve the perfect flooring for your home or building. Let us take the stress out of your flooring installation project and provide you with a beautiful, long-lasting, and safe result.