Every decorating style is compatible with these 2022 bathroom trends
Interior
December 6th, 2022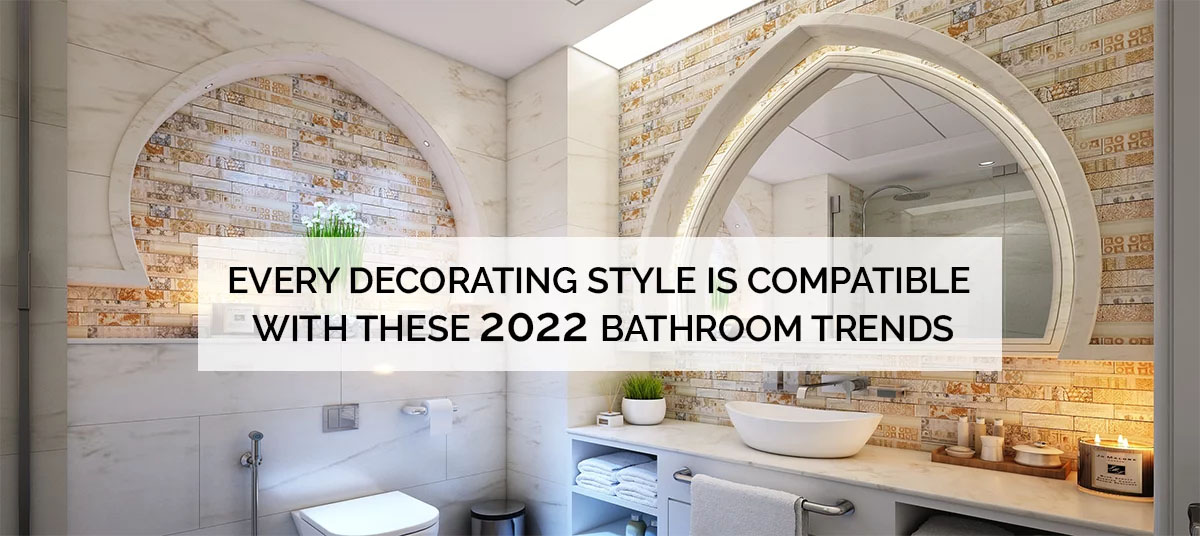 Feel good about making these sensible upgrades to a bathroom to make it smarter and more fashionable. We continue to spend a lot of time at home, and as a result, we give our living spaces more attention in terms of design and functionality. Homeowners will update old bathroom designs in 2022 with more durable fixtures and fashionable accessories that offer a cozy, useful update. While bathroom trends come and go, these classic styles will last well past 2022. These are the newest bathroom trends for 2022 to keep in mind for your bathroom remodel or just a simple room upgrade. They range from fluted finishes to forest green. These bathroom ideas are, in our opinion, beautiful enough to withstand the test of time even though adhering to and implementing the most recent trends isn't a guarantee of obtaining a timeless design.
1. Touchless faucets and updated sinks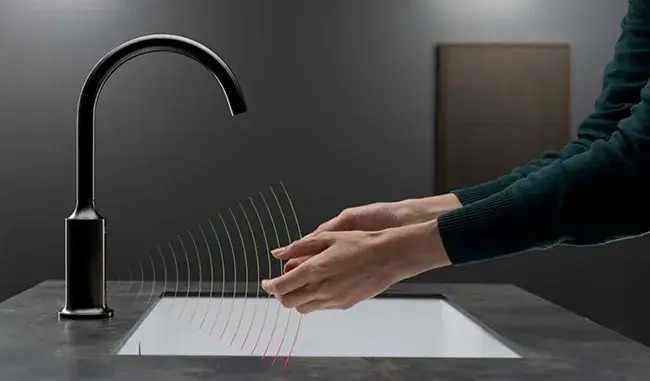 According to a Houzz bath trends report, faucet replacement is the most common bathroom improvement, while sink replacement has increased since the previous year. Over the past 20 months, there has been a greater emphasis placed on the necessity of washing hands. Naturally, as we give handwashing more thought, we also give our hand-washing and hygiene areas more thought. Homeowners want to increase function while also making their spaces more aesthetically pleasing and appealing.
2. Organic Design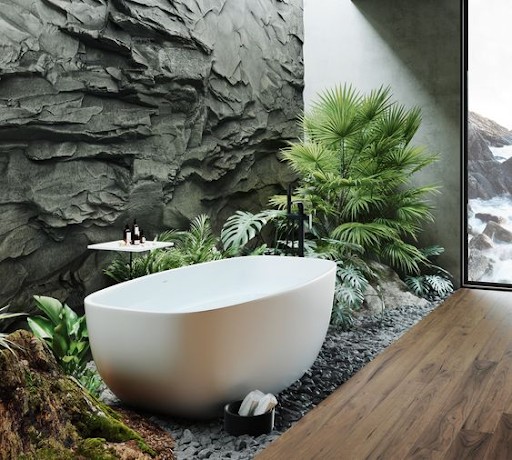 According to the National Kitchen and Bath Association (NKBA) 2022 Design Trends Report, organic style, which emphasizes natural materials, warm, earthy colors, and lots of plants, emerged as a major theme in home design in 2020 and has since quickly risen to the top bathroom style up from third in 2021. Bath designs will continue to feature accents that go well with this aesthetic, particularly those that value a connection to nature. According to a National Association of Homebuilders (NAHB) survey, skylights are becoming more popular as a source of natural light.
3. Flexible Storage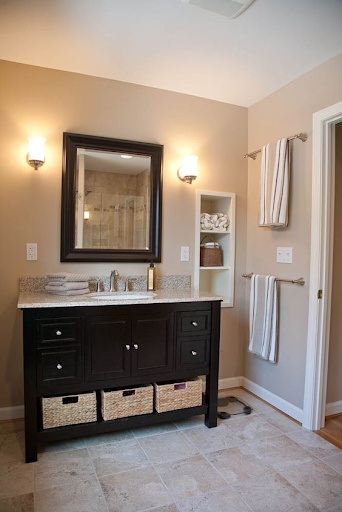 Many people are rethinking the current layouts of their homes in an effort to create better-functioning rooms, with easy access to storage serving as a major driving force. The NAHB discovered that homebuyers place a high value on linen closets in the master bathroom. According to the NKBA analysis, bathroom design will start to feature dressing areas, closets, and laundry rooms within the next three years.
4. Postmodern Input
Modern accents will be common in bathrooms in 2022, regardless of the overall design, predicts Stacy Garcia, the creator of the KBtribechat Twitter chat for the kitchen and bath sector. Even though most modern bathrooms and kitchens feature a tailored combination of features, she adds, adding a modern touch is becoming more and more common. "A vibrant element of surprise can be added with a colorful, contemporary light fixture." Garcia anticipates that the current design will have an impact on vanity designs as well, which profit from the simplicity of washing and a clean appearance provided by more modern design's simple lines.
5. Combined Technology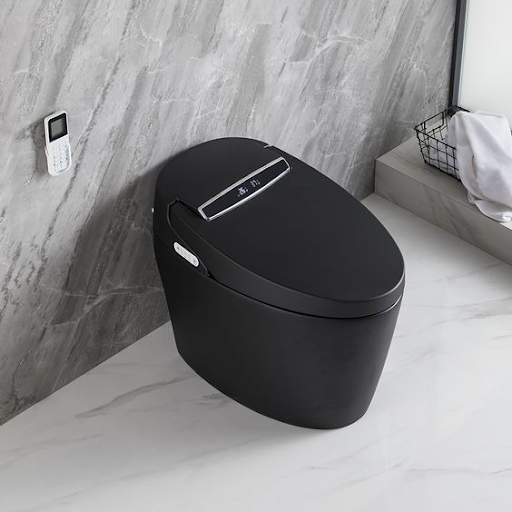 As touchless faucets and smart toilets gain popularity, technology is increasingly being incorporated into bathroom designs for greater comfort and effectiveness. The top bathroom technology trends for 2022 are digital, wall-mounted interfaces, smartphone apps, technologically advanced shower controls, and heated flooring. Upgrades to bathroom ventilation will also be popular in 2022. Exhaust fans with humidity and steam sensors, which operate without the user needing to turn them on or off, are common purchases that effectively and sustainably replace outdated ventilation.
6. Better Vanity Lighting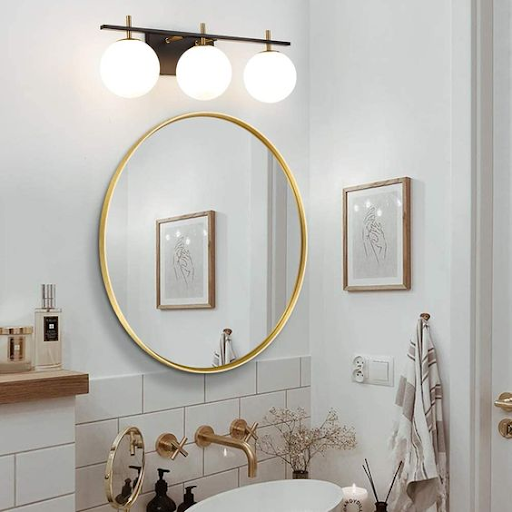 82% of homes, according to Houzz, are updating light fixtures for a brighter bathroom. According to Greg Martin, creative director of design for Kichler Lighting, the aesthetics of gold and black finishes continue to offer chic accents. As we move away from the popularity of the historic Edison filament bulb, he adds, "white glass is also coming on strong." Martin predicts that self-lit vanity mirrors will remain a popular option for illuminating bathrooms in 2022, and the NKBA analysis identifies a strong trend toward the use of environmentally friendly LED lighting.
7. Shower room ideas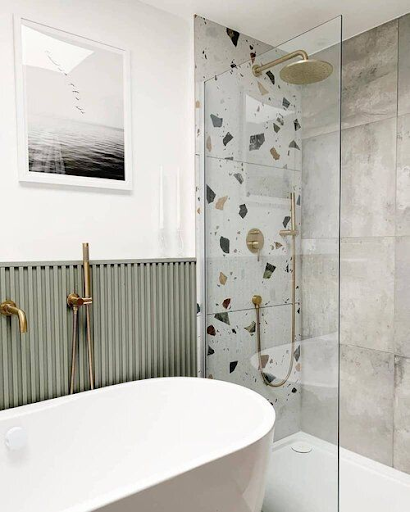 Ideas for shower rooms and wet rooms ought to be more than just practical; they ought to be lovely as well. The increasing demand for seats and stools inside the showering area is changing the emphasis from speed to relaxed me-time. Forget quick, frenzied showering against the clock. The addition of seating raises the level of comfort. In the upcoming years, expect accessibility to merge with the already well-liked spa-inspired shower trend. 74% of people, according to Houzz, are enhancing their showering experiences with accessories like body sprayers, rainfall showerheads, and mood lighting. The NKBA also mentions the incorporation of handheld showers, curbless shower entry, and shower benches. While these features are frequently found in upscale showers, they also adhere to universal design principles.
Our Bathroom Remodeling services
In light of these amazing trends in 2022, you can also remodel and design your bathroom in a better way by hiring any professional remodeling contractor. Stenco's team of bathroom remodeling specialists knows exactly what materials and techniques to employ to make your New York bathroom look great and last longer. From the bathroom tiles to the shower to the vanities, our skillful hands will transform your outdated bathroom into a spa-like environment where it can be easily mistaken as an image plucked out of a top home and garden magazine. We are committed to offering our customers only the best in first-class renovation and quality service, and we look forward to working with you. Call us today to schedule a free consultation at 718 807 6414.