Outdoor Restoration Experts Contractors
Exterior
November 22nd, 2022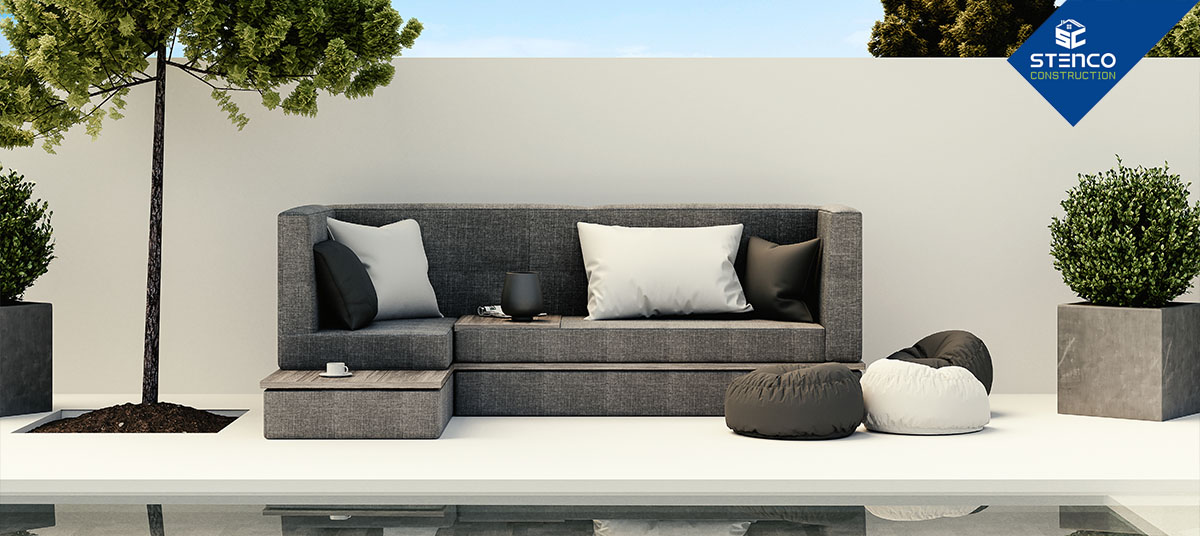 Stenco Constructions will help you turn over a magnificent new leaf, whether you want to develop a new outdoor space or landscape your garden area. We have house and garden designers on staff who can go through all of your options with you. You may be looking for a fresh landscape design and layout to make the most of your garden space. Alternatively, you might follow the popular trend and build an outside room. This will not only provide you with more living/entertaining space, but it will also increase the value of your home. You can be seeking a specific outdoor project, or you might want to combine it with an internal improvement. Working with Stenco Constructions will deliver a smooth, trouble-free process in either case.
Continue reading to learn more about the outdoor restoration services we provide.
Patios and paving
Outdoor kitchens
Outdoor showers
Outdoor shelters and awnings
Decking
Patios and paving
The paved patio, which is better suited to level parts, is a long-lasting, elegant approach to outdoor living. With an almost limitless selection of floor materials, we can accommodate nearly any budget and allow you to truly personalize the area. Paving is strong and durable enough to resist the environment and all forms of traffic while requiring little maintenance. We can assist you in developing a design that meets your demands and budget.
Outdoor Kitchens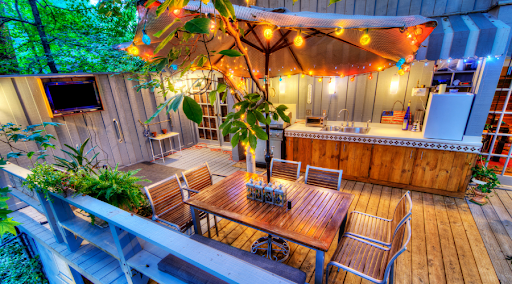 Create an outdoor kitchen to be the life of the party or you can say outdoor entertainment. This remodeling is gaining popularity all over the world since it allows you to cook for family and friends while still enjoying the weather. We can provide you with a perfect outdoor kitchen. Contact our skilled team of consultants to get started on turning your outdoor space into an entertainer's paradise.
Outdoor showers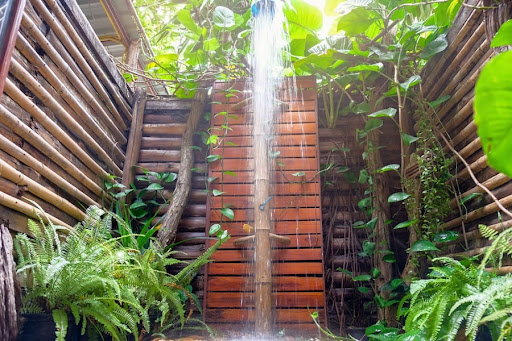 If you've ever used an outdoor shower, you'll understand why this is such a popular home renovation and improvement. Bathing in the open air is difficult to beat. This remodeling is also quite useful for beachgoers and athletes because it allows you to get clean without introducing any sand, mud, or grass into the house. To discuss your requirements, please contact one of our expert team members.
Outdoor Awnings and shelters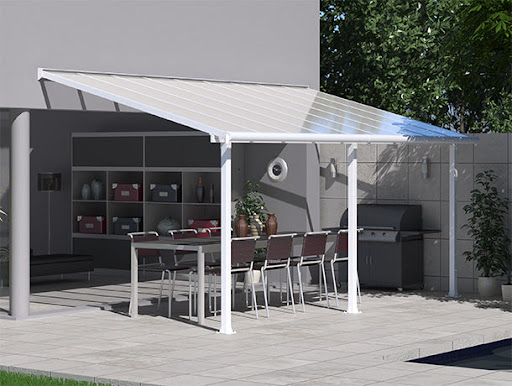 Stenco Constructions can help you sort through your alternatives and design an awning that complements your property while also providing adequate protection from the weather. Our awnings and shelters are created and constructed to provide years of trouble-free, smooth performance. Our custom-made awnings are unrivaled in terms of performance, dependability, and durability.
Outdoor deck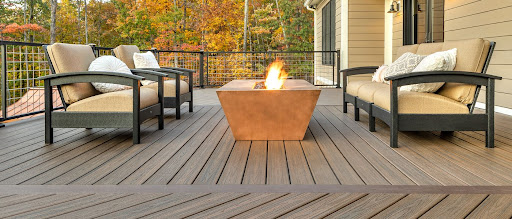 Outdoor decks provide a space for year-round gatherings and increase the resale value of a home. Your backyard or side yard can be transformed into a haven of fresh air, natural light, plants, and flowers. You don't have to limit your living space to the confines of your home. At Stenco Constructions, we have skilled deck builders who can assist you in designing a deck that meets your demands while being within your budget.
Get in touch with our remodeling & restoration team of experts
Contact Stenco's team of experts for any outdoor restoration project. Our experienced designers and project managers collaborate to create the best design plan for our builders and qualified tradespeople to work with. Because the design and construction activities are all coordinated by the same business, you can be confident that you will obtain the desired result while staying within your budget. This method also simplifies the procedure because you won't have to coordinate with multiple trades. For the duration of the refurbishment, there is only one point of contact. If you'd like a free, no-obligation consultation to discuss your outdoor makeover, please contact us using the form on this page. If you have any queries concerning your refurbishment, Get in touch with us.