Bathroom Renovation in Six Steps
Interior
November 24th, 2022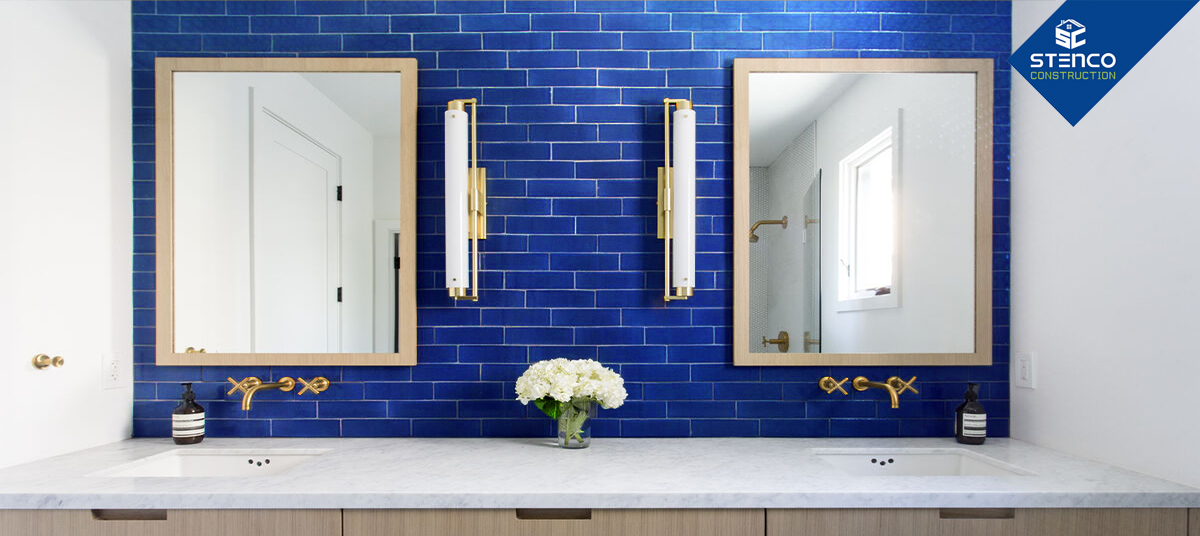 The bathroom should be a haven from the outside world. Bathroom renovation seems to elicit a lot of enthusiasm. The shift is frequently astounding. A well-designed bathroom will be appreciated at the beginning and end of each day. The difficulty is that there are so many designs and price alternatives for fixtures, tiles, wall coverings, cabinets, and all the other aspects that go into a superb project that the process may become overwhelming. Stenco Constructions will assist you in locating the ideal fixtures and finishes to complement your overall design while keeping your project within your target budget with the support of our trusted network of suppliers. Your bathroom remodel is an opportunity to mix your own flair with practical functionality.
A bathroom renovation might seem like a complicated dance of moving parts, but it's actually a simple process of time management. This guide will take you through the six steps to renovating your bathroom.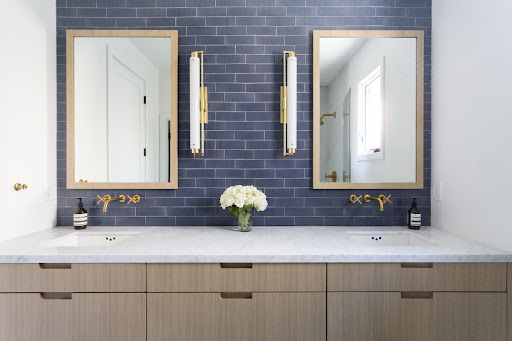 Step1: Make a plan
Consider what you appreciate about your present bathroom and what you would like to alter. Many bathrooms may not even require a total renovation; simply altering the tiles or fixtures can give the room a much-needed refresh. If it's more of a layout issue, decide what you want to relocate and where, keeping the plumbing lines for the toilet, sink, shower, and/or bath in mind. Hire a draftsperson or architect to create your plans, which you will need before speaking with a builder, tiler, or plumber.
You'll also need to make a budget. As a starting point, your budget should include the following line items:
Demolition
Waste Management
Plumbing
Electrical
Lighting
Waterproofing
Painting, tiling, and plastering
Fixtures such as tapware, basins, showers, mirrors, and vanities
Step 2: Assemble the Team
While plumbers are the first professionals who come to mind when it comes to bathrooms, some individuals prefer to hire a builder first. While plumbers handle the plumbing, the builder can supervise the project from start to finish and coordinate other trades. Although some project managers find it frustrating, especially if they make a mistake that an experienced tradesperson would know to avoid. However, with careful preparation and a trustworthy team, remodeling your own bathroom can be a really pleasant and satisfying experience.
You may require the following tradespeople:
Plumber
Builder
Electrician
Tiler
Waterproofer
Painter
Step 3: Disconnect and Demolish
When the plans and contracts are signed, the construction may begin! Disconnection is the initial step in the labor process. Plumbers must remove tapware, valves, toilets, and capping services as needed. It is removing power points and disconnecting cables for electricians. When all services have been disconnected, demolition can begin! Depending on the scope of your project, this could require removing the shower screen, bath, or plaster and tiles from the floor and walls where the plumbing needs to be adjusted.
Step 4: Rough-in
Rough refers to bringing in various services (plumbing, electrical, etc.) but not completing final connections. If any pipes need to be relocated, this is the stage at which it occurs. In most circumstances, the plumber comes first, followed by the electricians. Ensuring that all measurements are right during rough-in is critical, as having your tap even a few centimeters wrong might mess up your tiling - a costly problem to solve.
Step 5: Apply wall and floor finish
Installing the wall and floor finishes is the following phase in a typical refurbishment. The general sequence is as follows:
Plasterboard or cement sheet should be installed.
Waterproofing
Tiling
Grouting
Painting
Because not all waterproofers are tilers and not all tilers are waterproofers, it's important to understand what each of your crafts can and cannot perform. As plumbers, we frequently come across leaks in ceilings or wall cavities caused by improper waterproofing, so be sure your trades do it correctly the first time.
Step 6: Finishing, Cleaning, and Decorating
Fitting off is the final stage of the procedure (from the perspective of the trades). This is the stage at which the plumbing and electrical fixtures are linked to the services that were installed during the rough-in stage. Installation of toilets, shower screens, taps and mixers, mirrors, towel rails, and other fixtures is included in the fit-out. After fit-off, practically all of your tradespeople will have finished their portion of the task, so now is an excellent opportunity to plan a deep clean. This will eliminate any dust and grime from the job's rough-in, tiling, or grouting sections. This stage frequently includes the application of caulking/silicone between the plaster and tiling, or between the tiling and fittings, to make the space clean and practically seamless. Then you may decorate your bathroom any way you like - hang pictures, add plants, and add any finishing touches.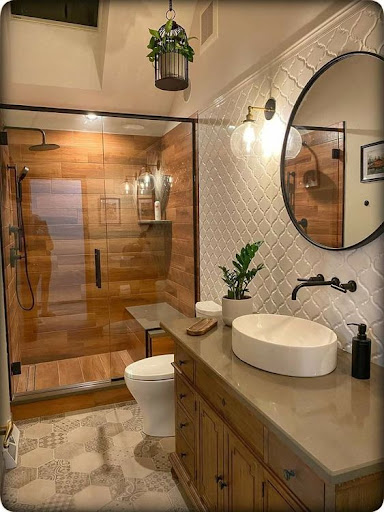 Get in touch with a bathroom renovation contractor
To get the most out of your bathroom, clean it regularly, inspect it for wear and tear, and call a plumber right once if you notice any leaks or drainage issues. Get in touch with a renovation contractor of Stenco Constructions if u need our help regarding bathroom renovations. Stenco's bathroom remodeling experts know just what materials and techniques to use to make your New York bathroom look amazing while also lasting longer. Our skilled hands will transform your outmoded bathroom into a spa-like setting that could easily be mistaken for an image plucked from a top home and garden magazine, from the bathroom tiles to the shower to the vanities.