How to Remodel a Bathroom Efficiently and Sustainably?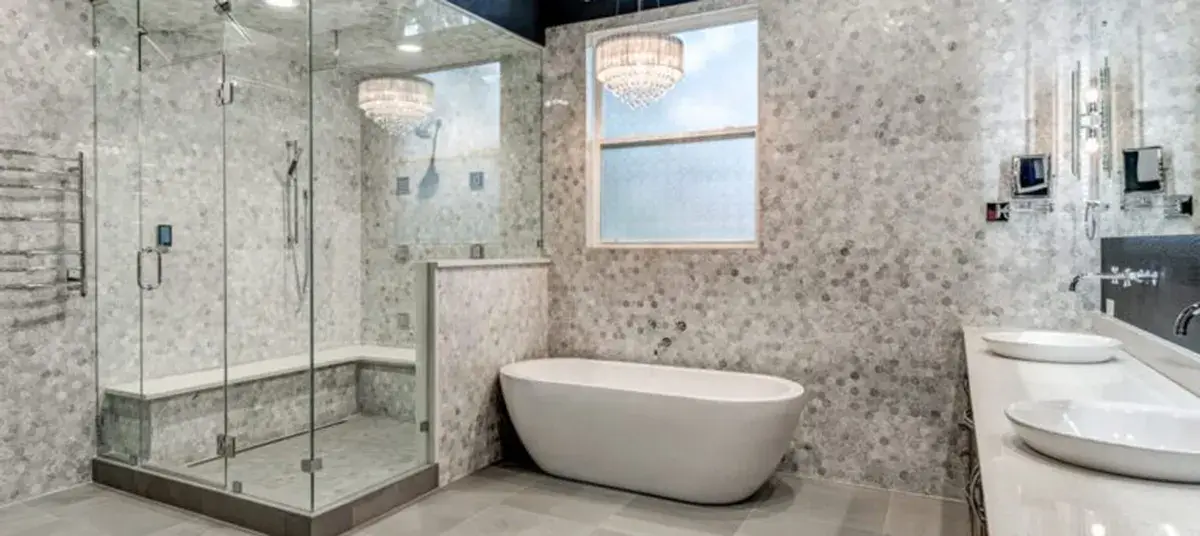 When it comes to home renovations, bathroom remodeling is one of the most popular projects. However, traditional remodeling practices can have a negative impact on the environment and your wallet. Fortunately, there are many ways to remodel your bathroom efficiently and sustainably. Sustainable remodeling not only benefits the environment but also ensures that your bathroom is functional, comfortable, and beautiful for years to come. This article will guide you about sustainable bathroom remodeling, from assessing your bathroom to choosing sustainable materials and working with professional remodeling contractors.
Assessing your Bathroom and Budget
The first step in remodeling your bathroom sustainably and efficiently is to assess your bathroom and set a realistic budget. Follow these instructions.
Determine what needs to be updated:
Make a list of the things that need to be updated in your bathroom, such as old fixtures, inefficient plumbing, or outdated flooring.
Plumbing and electrical systems:
If you plan to replace fixtures or change the layout of your bathroom, it's important to assess the condition of your plumbing and electrical systems. This will help you avoid unexpected costs during the remodel.
Set a realistic budget:
After assessing your bathroom, set a budget that you can realistically afford. Be sure to include the cost of materials, labor, permits, and any unexpected expenses.
Sustainable Materials and Fixtures
By choosing sustainable materials and fixtures, you can create a bathroom that is both eco-friendly and beautiful.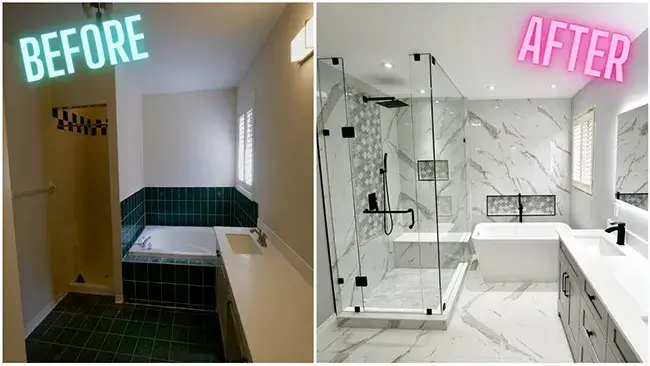 Low-flow toilets
Replace your old fixtures with low-flow versions to reduce water consumption. These fixtures use less water without sacrificing performance and can save money on your water bill.
Flooring and wall materials:
Choose flooring and wall materials made from sustainable materials, such as bamboo or recycled glass. These materials are durable, eco-friendly, and can add a stylish touch to your bathroom.
Energy-efficient lighting:
Choose LED or CFL bulbs for your lighting fixtures. These bulbs use less energy than traditional incandescent bulbs and last longer too.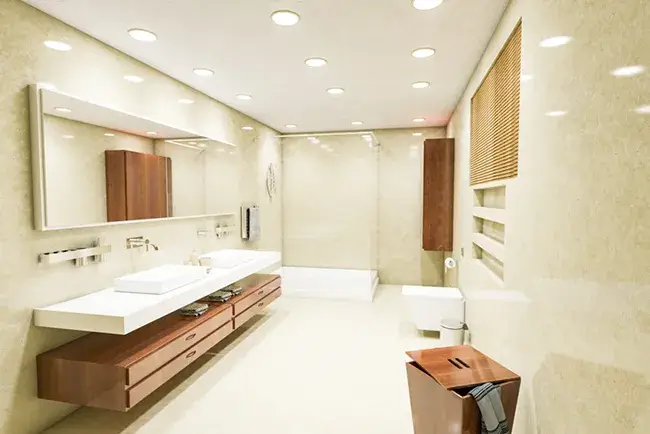 Recycled Materials:
Consider using salvaged or recycled materials for your bathroom remodel. This not only reduces waste but also gives your bathroom a unique and rustic look.
Non-toxic materials:
Choose materials that are free of harmful chemicals and toxins. Look for products that are labeled as low-VOC or VOC-free. These materials are better for your health and the environment.
Cost of a Bathroom Remodeling
The cost of bathroom remodeling can vary widely depending on a number of factors. Some of the main factors that can influence the cost are as follows.
Larger bathrooms require more materials, labor, and time, which can increase the overall cost.

The cost of materials can vary greatly depending on the quality and brand chosen. Higher-quality materials may cost more, but they can also last longer and be more durable.

A complex design with unique features or custom elements can add to the cost of a bathroom renovation.

Labor costs can vary depending on the level of expertise required, the location of the project, and the amount of work that needs to be done.

If significant changes need to be made to the plumbing or electrical systems in the bathroom, this can add to the overall cost.

If the old bathroom needs to be demolished and removed, this can add to the cost of the project.
Professional Remodeling Contractor
Working with professional remodeling contractors is important for a successful and sustainable bathroom renovation project. Following are some points to consider while hiring a contractor.
Look for a contractor who has experience in sustainable remodeling practices. They can help you make informed decisions about materials, fixtures, and techniques that are both eco-friendly and cost-effective.

When hiring a contractor, make sure they follow sustainable practices, such as recycling waste materials and using environmentally friendly products. They should also be able to provide documentation about the sustainability of the materials and products used in your remodel.

Communicate clearly with the contractor about your sustainability goals for the remodel. This will help them understand your expectations and preferences for the project.

If you are looking to take your sustainability goals to the next level, consider using a green building certification program. These programs ensure that the remodel meets specific environmental standards and can increase the resale value of your home.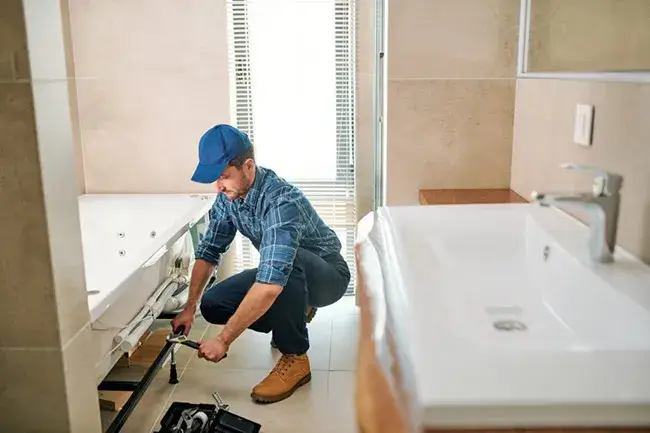 Conclusion
Remodeling a bathroom efficiently and sustainably is an important way to reduce environmental impact and save money in the long run. By assessing your bathroom, setting a budget, choosing sustainable materials and fixtures, and reducing waste during the remodel, you can create a beautiful and eco-friendly bathroom. If you're ready to create the bathroom of your dreams, the team at Stenco Constructions is here to help. We've been remodeling bathrooms in New York and provide the best finish.