How Paint Work can Bring Your Home to Life?
Interior, Exterior
February 22nd, 2023
One of the easiest and most effective ways to renovate your home and commercial building is by giving it a new paintwork service. Not only can a new color make a building look brighter and more inviting, but it can also cover up imperfections and give your homes and commercial buildings a modern and updated look. But painting a building is not always as easy as it seems. There are many factors to consider, from choosing the right type and color of paint to handling the preparation work and clean-up. Let's discuss this in detail.
Assessing your building needs
Before any painting work can begin, it's important to assess your building needs and determine the best course of action for your space. Here are some factors to consider.
Type of paint:
Depending on the surface you're painting, you may need a specific type of paint. For example, high-traffic areas such as hallways or kitchens may require a more durable, stain-resistant paint. Bathrooms may require a paint that resists moisture and mold.
Color:
The right color can completely transform a building, but it can be overwhelming to choose from the many options available. Professional contractors can help you select a color that complements your existing decor, enhances natural light, and creates the atmosphere you're looking for.
Existing damage:
If your walls have cracks, holes, or other imperfections, it's important to address these issues before painting. It is necessary to fill in holes and smooth out any rough spots, ensuring an even finish.
Timeframe:
If you want to have your space painted quickly, a professional contractor team can work efficiently to minimize disruption to your daily life. They will provide an estimate of how long the job will take and keep you informed of our progress throughout the process.
Preparation for Paintwork
Once assessed your needs and determined the right type and color of paint for your space, it's time to prepare for the renovation of your building. Here are some steps to ensure a smooth and successful painting experience.
Cleaning:
Before painting begins, clean the surface to remove dirt, dust, and grime. This ensures that the paint will adhere properly and that the result will look clean and polished.
Sanding:
If your walls have rough spots or imperfections, sand them to create a smooth surface. This step is significant if you're painting over a dark color or a glossy finish.
Taping:
To ensure the paint stays within the lines, carefully tape off any areas that won't be painted, such as trim and molding. This step helps to create clean lines and a professional-looking finish.
Painting process
Once the surface has been cleaned, sanded, taped off, and covered, it's time to start painting! Here's an overview of the painting process:
Priming:
Depending on the surface and type of paint, Apply a coat of primer before painting. This helps the paint to adhere properly and can improve the durability and finish of the final product.
Cutting in:
Before rolling the walls, cut in by painting the edges and corners with a brush. This helps to create clean lines and ensures that the paint covers every inch of the surface.
Rolling:
Once the edges are painted, use a roller to apply the paint to the rest of the wall. Use long, even strokes to create a smooth and consistent finish.
Multiple coats:
Depending on the color and type of paint, there is may need to apply multiple coats to achieve the desired finish. Wait for each coat to dry completely before applying the next to ensure a smooth and even result.
Touch-ups:
Once the paint has dried completely, Inspect the surface for any areas that need touch-ups. Fix any imperfections and ensure that the result looks perfect.
Clean-up:
After the painting is complete, remove all of the tape and protective coverings and clean up any drips or spills. Leave your space clean and tidy, just as we found it.
Finishing
Once the painting process is complete, there are a few finishing touches that can be added to make the space shine. Here are some options to consider.
Accent walls:
If you're looking to add some visual interest to a space, consider adding an accent wall. This wall is painted a different color or with a different finish than the rest of the room. Professional contractors can help you choose a color that complements the other walls and really makes the space pop.
Trim and molding:
Adding a fresh coat of paint to the trim and molding can really elevate the look of a space. Carefully paints each piece of trim and molding to create a crisp and clean finish.
Textured finishes:
If you're looking for a unique look, consider adding a textured finish to the walls. Professional contractors offer a variety of textures, from smooth to textured, and can help you choose the right one for your space.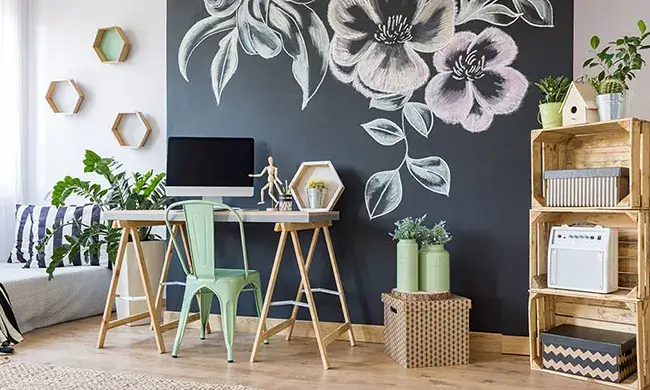 Conclusion
Hiring professional Paintwork Services can be a great way to transform your space and create a look you'll adore. By assessing your needs, preparing for the job, and following a thorough painting process, our team at Stenco Constructions can help you achieve the perfect finish. From selecting the right colors and finishes to adding finishing touches that really make the space shine, we're committed to providing top-quality service that meets your needs and exceeds your expectations. So whether you're looking to update a single room or transform your entire home or office, consider working with our team to achieve the perfect look.